1950s Ground Floor Renovation
June - December 2019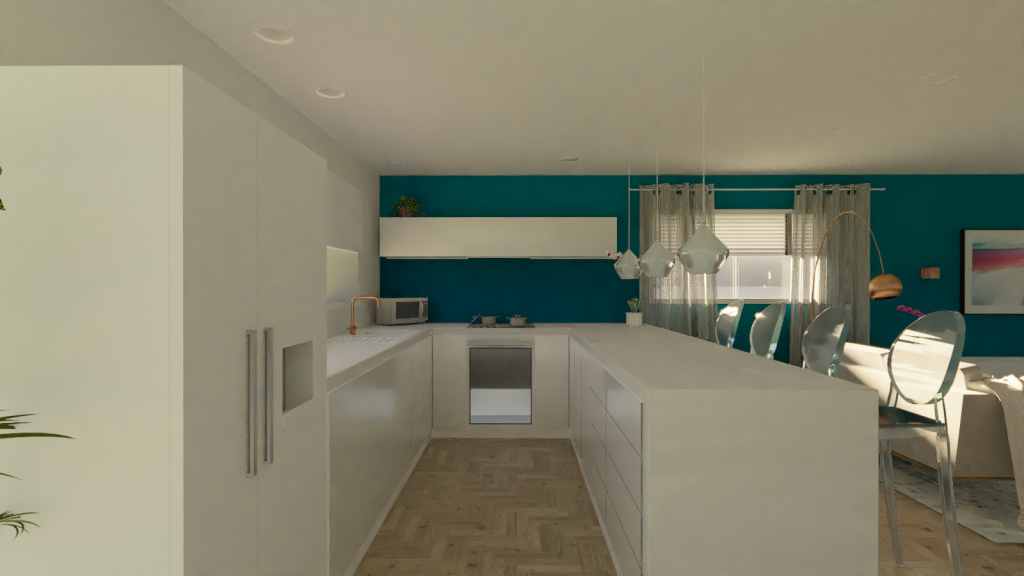 The property: 1950s detached house in West Sussex
The home had a central hallway, a stairway to the upper level, arches that lead to the dining room on the West wall, and the living room on the East wall. Behind the dining room and to the North was the kitchen and laundry room. Behind the living room in the same direction was the study and there was an old toilet under the stairs.
The client has two teenage children and wanted to modernise the house. A love for cooking meant a lot of time was spent in the kitchen which was very isolated. Formal dining, however, was not required as family-oriented occasions were preferred in a more relaxed informal dining setting. Overall, increased space for casual entertaining and family activities was required which suggested an open plan layout.
The entire ground floor was to be renovated with an extensive budget.
Restrictions:
The walls of the bathroom (under the stair landing) could not be removed as they are supporting the stair landing.
The outside walls (perimeter), front door and stairs had to remain where they were.