Sussex - Family Home Update
November 2019 - October 2020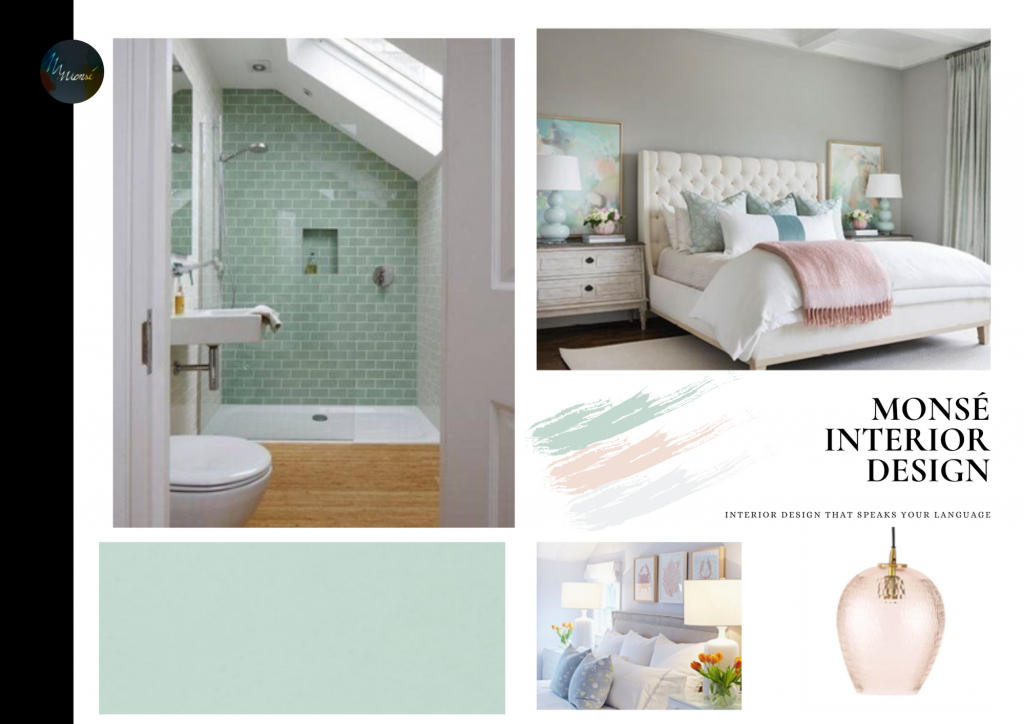 The property: 1950s build in West Sussex
A 4-bedroom detached house, occupied by a retired couple whose three children have all moved out.
The property has had several extensions by previous owners and one extension over the garage by the current owners. This is the Master bedroom with Ensuite which was to be refurbished with a larger Ensuite addition during this project. FF&E as well as lighting for both rooms was to be fully upgraded.
Downstairs, the Living room was to be updated with a new fireplace / wood burner, improved furniture layout and overall new FF&E and lighting. Some building works were considered to remove a fireplace overhang in the alcove enlarging the space to better house the couple's possessions and entertainment equipment.
Storage played a key role in all of the spaces.
Budget for two rooms: £20,000
Restrictions:
In the Living room, the fireplace has a wide chimney breast which cannot be moved as a separate fireplace on the other side of the wall still exists.
In the Master bedroom, the toilet could not be moved to a different corner of the room due to the soil stack location.