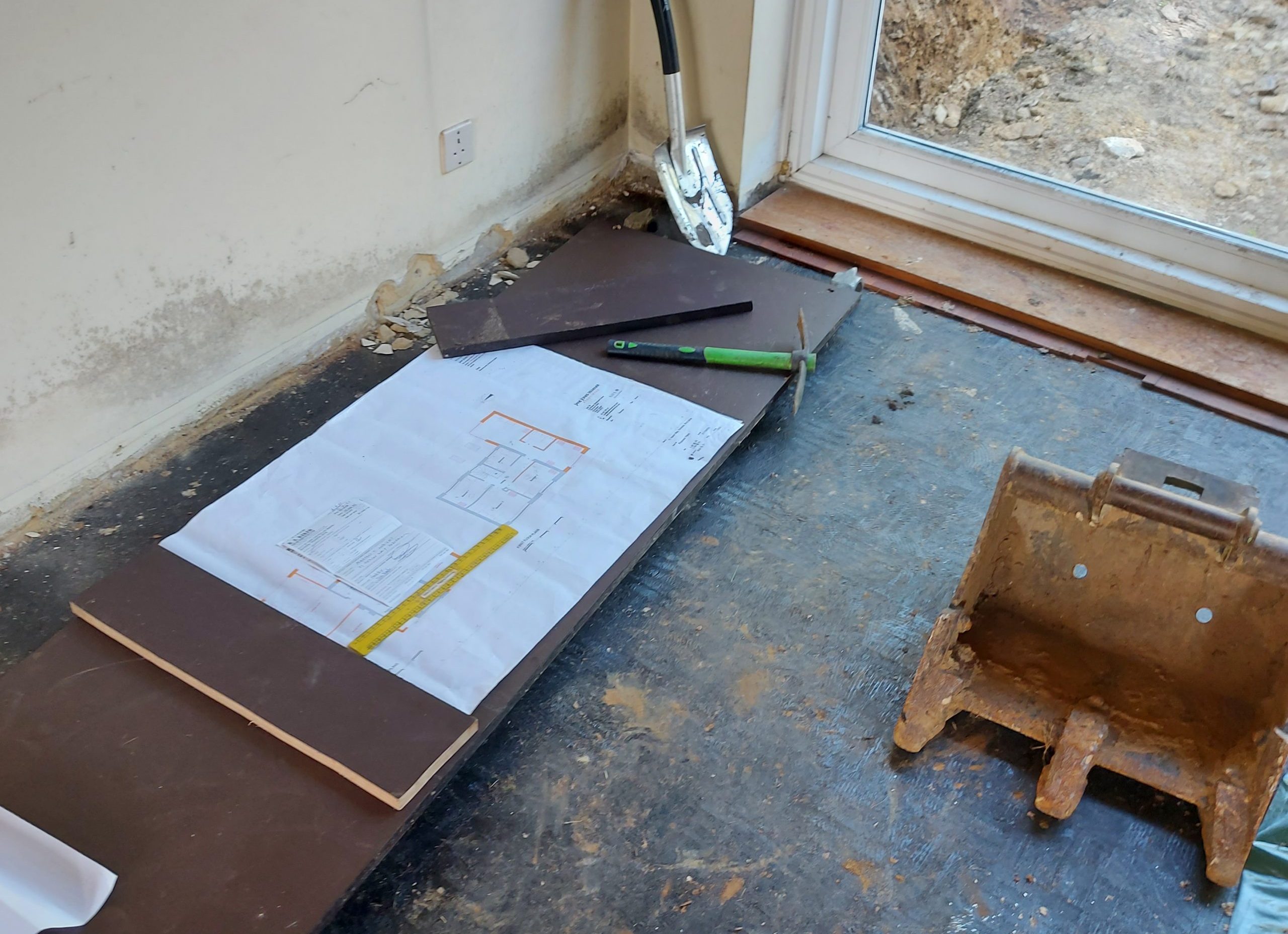 Progress update – Sussex 1960s home renovation & extension
Our largest project this year has finally entered the construction phase and we are beyond excited to share some behind the scenes progress updates. Construction is planned for four months and interiors won't be completed until 2022, but it is such an exciting project that we want to take you on the journey with us.
This one is special! An original 1960s property that only had one owner – literally, untouched since the 60s.
In this first progress update we wanted to give an overview of the planned works, including the all important planned layouts for the extension, as well as some behind the scenes shots of the "Before" – you'll see what we mean when we say it hasn't been touched since the 60s!
To see progress updates, make sure to follow us on Instagram @monseinterior, where we will be posting regular update reels.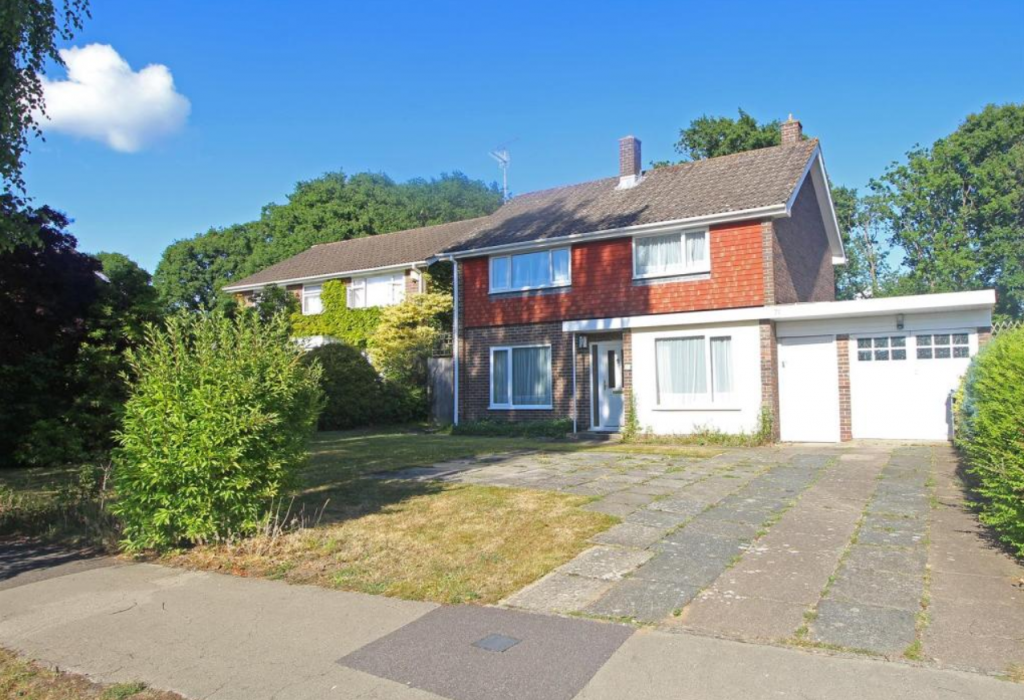 To update the house and create a modern family home, both exterior and interior were on the list for some TLC.
The entire property was gutted, with asbestos ceilings and flooring removed and any built-ins taken out. Stripping the property back to the bare bones at this stage ensured we could create everything from scratch without the need for further renovations at a later stage.
This also included repairs to the window lintels and new windows throughout. New windows chosen are flush casement windows for a contemporary look. The exterior will als be getting a facelift with the removal of hung tiles, making way for white weatherboarding. A new white render to the front of the house, as well as a new bright front door are planned to give the property that extra kerb appeal.
The planned extension works include:
demolition of the old garage
creation of a new porch area
new front cladding
new overhang at the front facade
new integrated garage
creation of a downstairs WC and Utility
extension of the kitchen to create a kitchen/diner
creation of a study/playroom from parts of the old living room
extension of the living room including bi-fold doors
removal of old WC under stairs to create storage
creation of a new master suite on first floor, including dressing room, ensuite and large master bedroom
new family bathroom.
Further internal changes will include the removal of an old chimney flue and the creation of a home office.
Building works have been split among tradespeople to maximise cost savings.
When you plan major works on your house, make sure to check if using separate trades could be more cost effective, bearing in mind that the cost savings may result in more time spent managing everyone involved.
At this stage plans are to have the shell built by the end of October, allowing for electrician, plumber and plasterer to commence work, ahead of the Christmas deadline.
Find out more about the build progress on our Instagram (@monseinterior) or take a look at our Portfolio on this project for details and 3D renders of proposed rooms.
If you are interested in changing the layout of your property or need help with the renovation of your home, we are here to help with professional design services. Whether you are looking for help with your lighting, planning your layout, advising on furniture and storage solutions or designing the entire space.
Get in touch through our Contact page or via enquiries@monseinteriordesign.com to book a design consultation.
All our consultations are currently offered via web services and can be performed from the comfort of your own home.