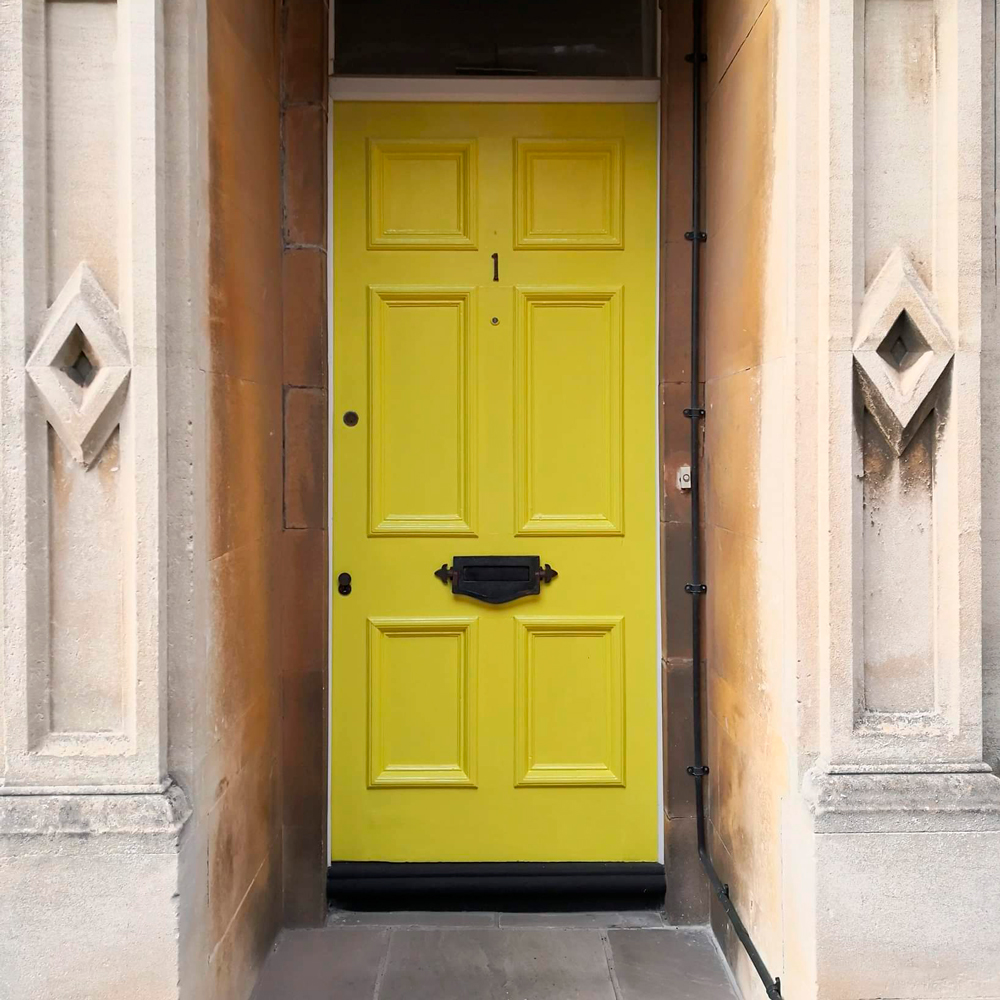 Colour Psychology – Yellow
Yellow – the colour of sunshine and happiness!
Not everyone will agree with me when I say that yellow is a colour anyone can wear – it just depends on finding the right tone for you.
The same goes for using it in your interior, for some yellow may seem too bright but show them a shade of mustard or ochre and their perception quickly changes. 
The psychology of yellow is described as a colour that makes us feel optimistic, happy and confident – and let's face it, who doesn't want to feel all of those things?!
Yellow is a colour used especially in commercial surroundings but it's important to remember that no matter whether it is a commercial or residential setting, there is too much of a good thing and yellow can quickly turn on us if used too overzealously and not combined with any other colours.
It's a fun colour that animates us to move quickly and as such helps restaurants for example to attract customers who want to feel happy, whilst subconsciously ushering them through their meal to get the next customers through the door. It's an interesting balance, that if struck correctly can be the recipe to success.
In a residential setting, yellow can be a great addition to a child's playroom or a family room. I wouldn't recommend it for a bedroom though as it may create an unsettled feeling which wouldn't be very conducive to a good night's sleep.
A great place for yellow in a modern interior is the front door, an often ignored and unappreciated feature of the house. It may seem surprising to some, but to me a front door should make a statement, it's the first impression you get to make on anyone passing by. Be it a neighbour, a guest or the postman, a front door lets people know about your style and personality. Often people shy away from coloured front doors for fear it won't match their interior, but who says the exterior door colour has to be the same as the interior colour?!
You may choose to have a yellow front door on the outside whilst matching the blue of your hallway on the inside. Of course you can go bold and combine the blue and yellow on the inside but I know this isn't everyone's cup of tea.
Be bold, embrace colour and let some sunshine into your life!

If you would like to discuss your next project or find out more about the different ways to incorporate yellow into your scheme, get in touch through our Contact page or via enquiries@monseinteriordesign.com to book a design consultation. 
All our initial consultations are currently offered via web services and can be performed from the comfort of your own home.
Photo credit: idealhome.co.uk