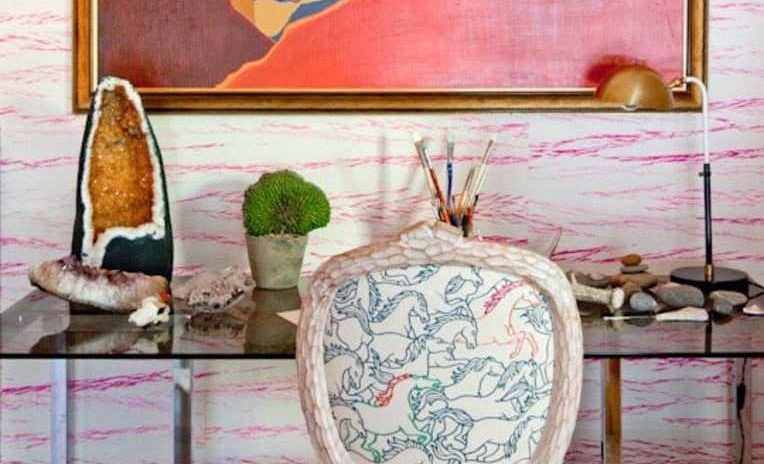 Mixing different styles – top 5 tips
Most people love more than one style and often different styles come together in one home through different people living together. Mixing styles doesn't have to be complicated – in this guide we delve into how best to combine different styles to create a pleasing design.
The 80/20 rule
Decide on a primary and secondary style and decorate 80% of the room in the primary style with 20% featuring elements of the secondary style. Think Japandi where Japanese and Scandinavian design meet or have a pared back look overall with maximalist cushions and accessories. There are many ways you can add a different style through little touches without it looking out of place or try hard.
Stick to window treatments, cushions, accessories and small items of furniture in the secondary style and try to tie them in with the primary style by unifying them through colours or purposely opposing them to the primary style.
Choose common colours to create unity
Select a specific colour palette for your entire home, which can also span across different styles. This helps to unify the styles and each room in your home to create a cohesive scheme. You may choose a set of three colours which feature in different quantities in each room, however, there is a little something of each in every room to draw the red thread of your scheme throughout the home.
Choose a consistent pattern throughout
Combining a statement making print with smaller, simpler patterns can create a considered and simple chic design that isn't just all the same throughout. By adding just one really bold pattern, the smaller patterns can often feature in other rooms, in different ways again. From sofas to cushions, and headboards or even armchairs, anything can be bespoke reupholstered to help align your scheme throughout the entire home.
Follow a theme
Theming isn't always as tacky as it sounds, and doesn't have to look cheap. Think mid-century modern, industrial or coastal for example, theming around a style can help keep the vision for a space on track and ensures each room is tackled with consideration for the overall theme. It's a fine line though between a grounded theme and something completely over the top or garish. After all, not many people want their home looking like Barbie's dream house.
Make the odd item the focal point
If you only have a few key items that are of a different style, think about making them the focal point in various rooms. Just because t is an odd item, don't try to hide it – turn it into the "wow" factor of the space and build your scheme around it. That way it appears to be a deliberate and well-thought out design.
"Mixing styles can be so much fun, especially when you are buying your first home with your partner. Combining what both of you love doesn't have to be the most difficult thing and the results can be stunningly beautiful!"
If you are interested in a professional design for your home, we are here to help. Whether you are looking for help combining several styles, planning your layout, advising on furniture and storage solutions or designing the entire space.
Get in touch through our Contact page or via enquiries@monseinteriordesign.com to book a design consultation.
All our consultations are currently offered via web services and can be performed from the comfort of your own home.
Image credit: California Home & Design's Small Space, Big Style