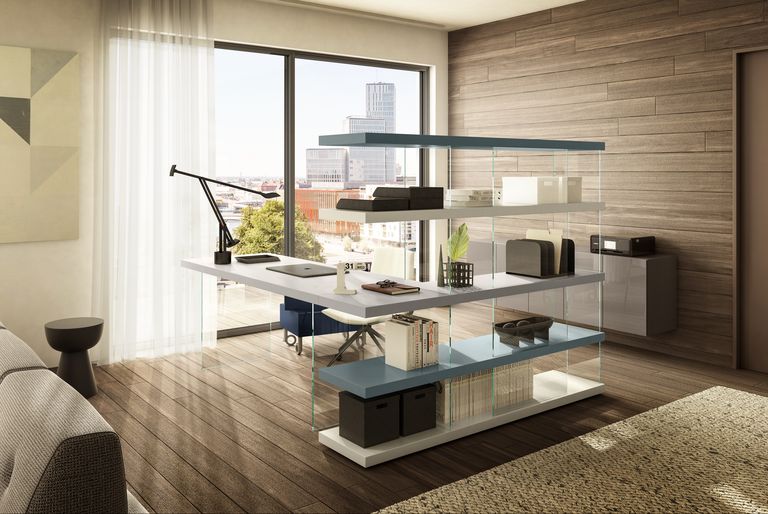 Multi-purpose rooms
Multi-purpose rooms have never been more desired the world over. With all of us spending our time at home over the last year, it should come as no surprise that our homes have had to work harder for us in every sense.
Whether this is an office space, a home gym or a place to indulge in your usual outdoor hobbies (think golf simulator), we take a look at the various options and how you can achieve a room design that allows for primary and secondary use without compromising on style.
Home office
Probably the most desired addition to any home in the past year is the home office. And no matter the size of your space, there are ways to incorporate a desk and storage area in almost any room.
Adding an office space to your bedroom may not be your first choice but it's often the only room where you can "get away". Think about hiding your workspace so that you still have a retreat once you finish work for the day or the weekend. This could be through the creation of a "cloffice" – a closet office – where you can simply close the doors at the end of the day. A variation on this could be the use of a pull-out shelf/tray within your existing wardrobe, rather than dedicating an entire wardrobe to the office, a pullout shelf or tray can be a great alternative giving you desk space during the day and neatly disappearing back into the wardrobe at the end of the day. Storage for laptop and other workstation essentials is easily provided on a separate shelf within the wardrobe.
An office in the living room is equally simple to accommodate without compromising on the overall look of your living space. Folding leaf tables are a great way to create a workstation for the day – at the weekend this can become a styled console table with both table leaves folded down. Alternatively, you can create a dedicated work area in an alcove or beneath the stairs. This allows for a tucked away work corner that can be styled to blend in with the living room decor.
Your hallway is another great place to incorporate a small office. This can be through the use of a vintage bureau that can be closed when work is done or a dedicated desk area on the landing perhaps. If you have a window in the area as well, it can make for a great vantage point that feels like a real office with a view.
Even the kitchen or dining room can become office spaces, by using counter space or the dining table combined with an office chair. A less permanent solution when it comes to multi-purpose rooms but by storing work essentials in a cupboard or sideboard you can ensure everything is tidied away at the end of the day.
Lastly, the utility can also house a small office space. A room mostly only used to contain washing machine and tumble dryer, and maybe the ironing board, there is often space to incorporate a small desk area or repurpose some counter space to create a workstation. It's also a great place for its "do not disturb" appeal.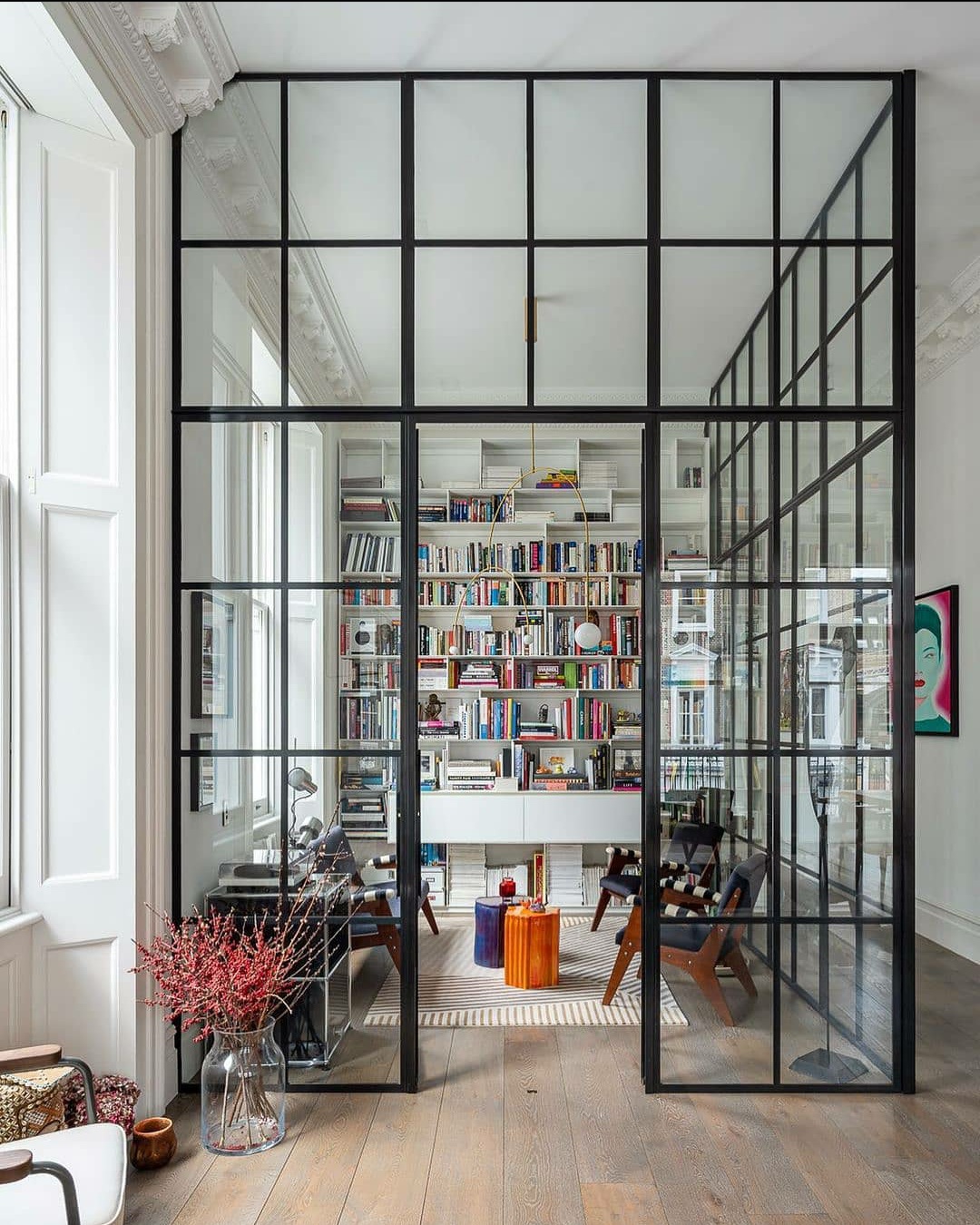 Home gym
Gym equipment sales soared in 2020 and many of us have discovered home workouts as a great alternative to the gym. If you feel like a yoga mat and some dumbbells aren't quite enough, there are ways to create a proper home gym in different places in and around your house.
If you are looking to add a gym setup inside the house, consider a study or guest bedroom, as these are the best places to start when it comes to multi-purpose rooms. Carving out an area within these rooms can be a great way to bring the gym home. Some equipment today is wall-mounted and space saving and can be folded up when not in use.
If you are looking to add more traditional equipment to your home, using a garage or shed are your best options. Especially pitched roof garages and sheds are great for home gyms as they allow for almost any exercises to be performed in the available space. Deadlift racks, exercise bikes or crossfit equipment can all be incorporated into a garage gym and a dedicated shed at the end of the garden can be a great opportunity to get out of the house to "go to the gym".
A variation on the home gym is a space as bespoke as a golf simulator, something that can nicely be added to a study or office space, through a dedicated area with a large screen to practice those swings
Many of us don't fancy going back to how things used to be and creating a home gym can mean saving time and money.
We will focus on luxury home gyms in more detail in one of our upcoming posts, so stay tuned.
Playroom/guest room
A true multi-purpose room is the guest room. Often a space that already has several functions, it can easily be used as a hobby room or a playroom for kids. By incorporating a daybed with storage drawers for toys or hobby craft materials, a space that may only see occasional visitors can become an area of the house that is used much more frequently. Clever storage with ottomans or within wardrobes, allows for the room to switch its purpose swiftly when required and allows you to maintain a styled guest space.
If you are looking to update your home and add multi-purpose rooms, we are here to help. From offices, to gyms and cinema rooms, make your home work as hard as you do.
Get in touch through our Contact page or via enquiries@monseinteriordesign.com to book a design consultation.
All our consultations are currently offered via web services and can be performed from the comfort of your own home.
Featured image credit: Lago