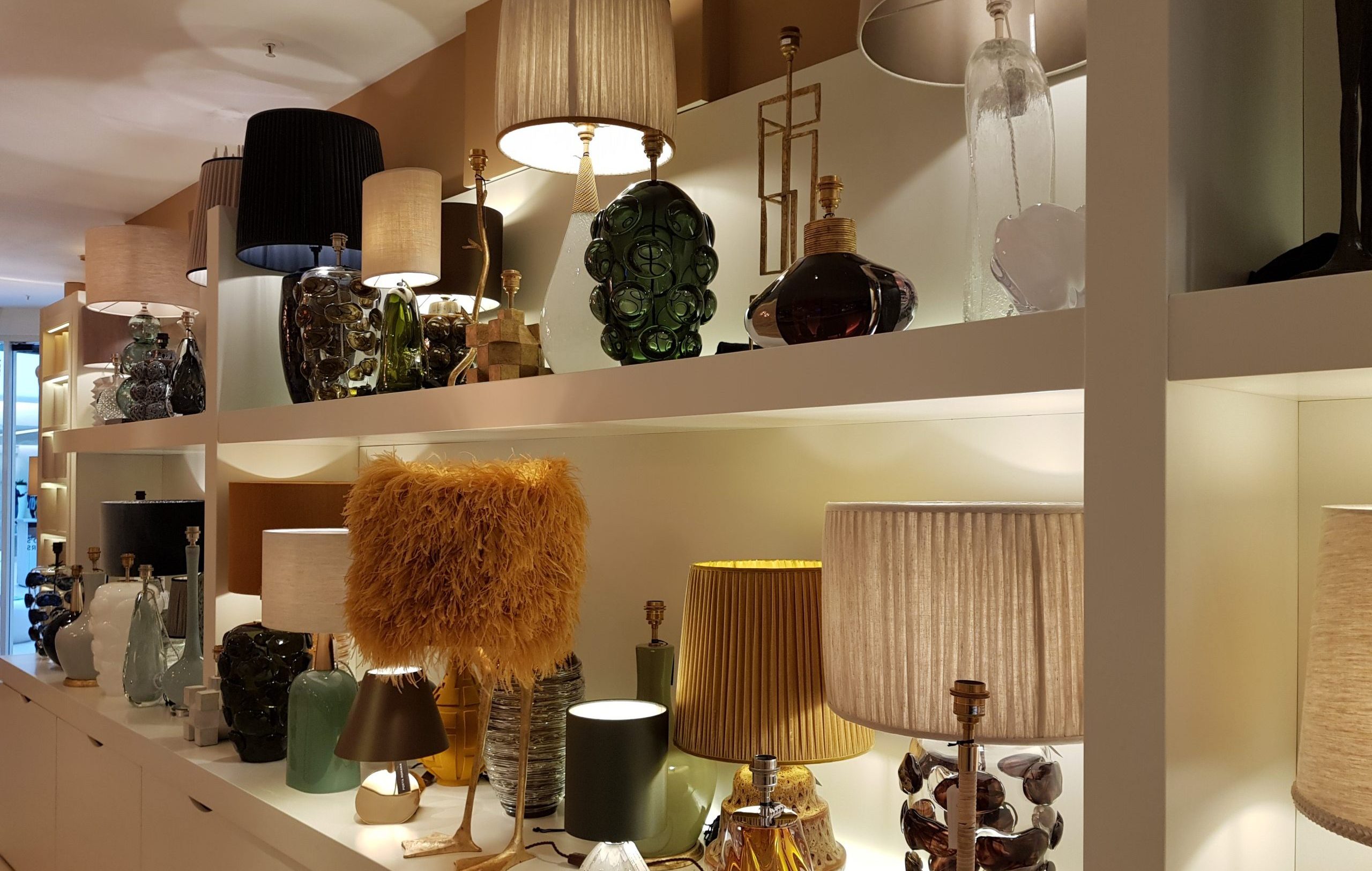 Top Tips for Lighting Design
Lighting can make or break your room design. It's a vital element to consider early on in the design process.
Whilst the right amount of light in a room is important, the type of light is even more crucial. We will discuss the three main types of lighting in this guide with tips on why to install them and what they could add to your home and lighting design scheme.
Ambient lighting
Ambient lighting is the main lighting in a room, illuminating the entire space with equal brightness. It sets the mood and serves as background lighting for everyday activities.
There are different light sources that can contribute to ambient lighting, which may include:
Chandeliers
Chandeliers are a real statement when it comes to ambient lighting. Hanging over tables or from high ceilings as centerpieces, they add character and interest to a space.
Floor lamps
In addition to illuminating large spaces, floor lamps can light specific seating areas and serve as task lighting.
Integrated into a room's overall design, a floor lamp can create an intimate atmosphere and serve as a stylish, sculptural element.
Table lamps
Combining floor and table lamps can produce a wash of ambient light across a room. Table lamps can help illuminate darker corners of a room, or serve as task lighting.
Sconces & wall lights
Usually installed in pairs or groups, sconces are decorative fixtures on a wall used to light hallways, or placed on either side of a door or bed. In addition to ambient light, they can provide upward or downward directional lighting, or both.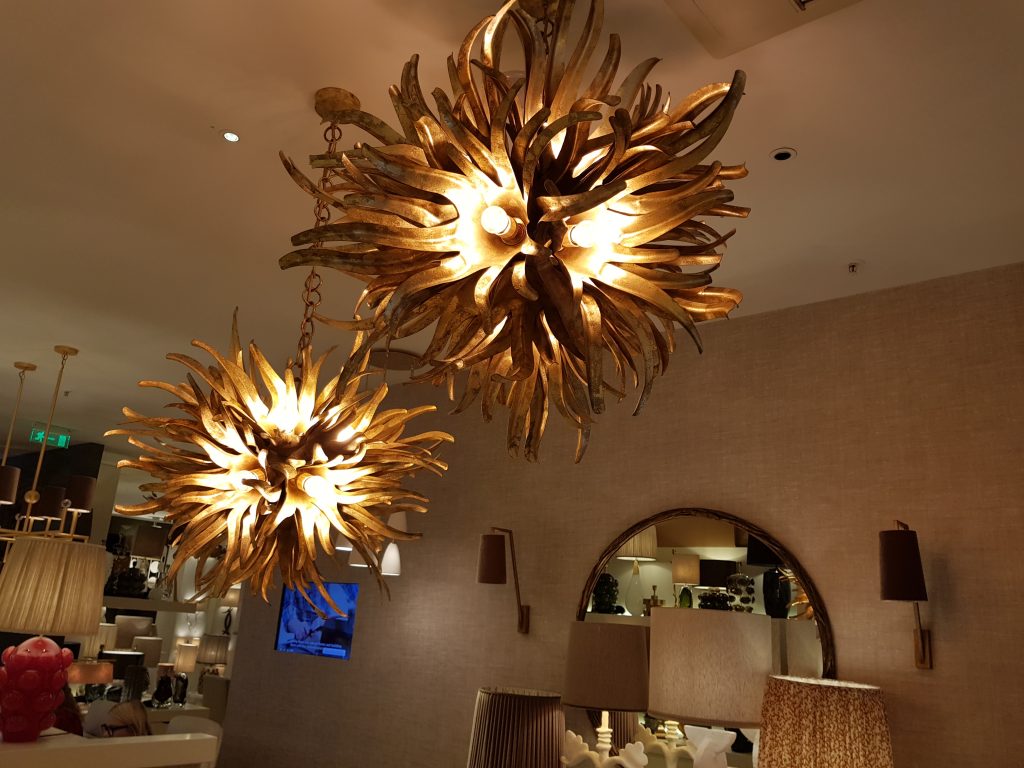 Accent lighting
Accent lighting focuses on a specific area or item within a room. It can be used to highlight artwork, plants, bookshelves or interesting architectural features. This type of lighting creates a dramatic effect and adds depth to a room.
Accent lighting can be produced by directional fixtures or lamps, along with other light sources.
Task lighting
Like accent lighting, task lighting illuminates a particular area. But rather than drawing attention to a particular item, it is used to illuminate surfaces intended for work.
Task lighting is targeted lighting and should be included in your lighting design regardless of the room. This can be light from a pendant facing downward, under-cabinet lighting or a table, wall or floor lamp that has a shade directing the light output in one direction.
There are many ways to brighten a workspace. We have rounded up a brief overview of some types of task lighting fixtures below.
Track Lighting
Track lighting is composed of multiple lights, adjustable on a track. This type of fixture is popular because of its versatility; you can redirect the light to new areas when you reshuffle your interior. It can be used to illuminate different workspaces, such as kitchen counters or desk surfaces, or as accent lighting.
Under-Cabinet Lighting
Usually used in kitchens, under-cabinet lighting illuminates countertops. It can also be a great light source for home offices that benefit from shelving above the desk.
Recessed Lighting
Recessed lighting is built into the ceiling or wall. The light can be directed straight down or angled towards areas of interest. Useful as task lighting, these fixtures can also provide ambient or accent lighting. Recessed ceiling lights are great on a dimmer, as this allows for added flexibility.
Desk Lamps
Desk lamps are great for reading or work in a home office as they are usually adjustable, giving you greater flexibility. There are many different types to choose from, to suit any interior style..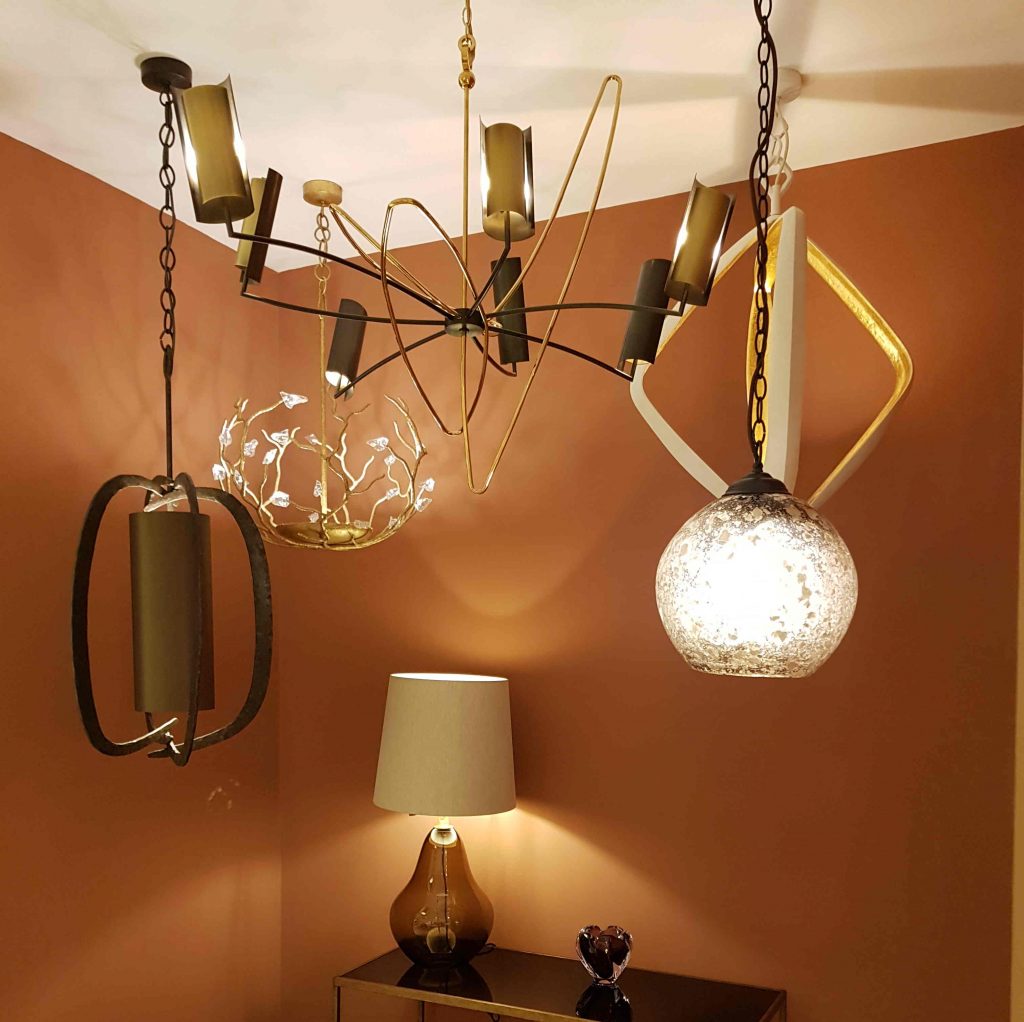 Other Types of Lighting Fixtures
Aside from the lighting options covered above, there are many other fixtures worth considering when planning your lighting design.
Cove Lighting
Integrated in the upper part of a wall or within a ceiling coffer, cove lighting fixtures cast diffused light upward along the edges of the ceiling, contributing to ambient lighting.
Pendants
Pendants hang from the ceiling like chandeliers and include a decorative shade over a bulb. They direct most of their light downward, producing both ambient and task lighting. These are one of the most common lighting fixtures around the country.
Spotlights
Spotlights can also be standalone or have several adjustable light sources connected by a track. These can be mounted on walls or ceilings; they are adjustable and provide bright highlighting of an area or object.
How to achieve layered lighting
Multiple light sources in a room create interest and ambience. This may include using a pendant or surface mount, sconces, downlights, table lamps and floor lamps in the same room, to ensure a wash of light of different intensities floods the room.
Allowing all three types of lighting — ambient, accent and task — to overlap and play off one another builds light layers. Below is an example of the order that will help you build these layers:
First, consider your ambient lighting. Ambient lighting should provide the background and can be a little less intense than the other two types. With dimmer switches in place, you can easily control its brightness.
Next, choose your task lighting. This should be bright enough to prevent eye strain when you're working.
Finally, add accent lighting, to create interest in your space.
When creating light layers, it is important to pay attention to direction: Are light sources directing light upward or downward? Are they dispersing light evenly or diagonally across a room? Layering light in several different directions helps prevent too many shadows and keeps a space well lit.
If you are interested in a professional design for your home, we are here to help. Whether you are looking for help with your lighting, planning your layout, advising on furniture and storage solutions or designing the entire space.
Get in touch through our Contact page or via enquiries@monseinteriordesign.com to book a design consultation. 
All our initial consultations are offered via web services and can be performed from the comfort of your own home.